Gina McMurchy-Barber
Welcome to my official website. I write for young people, teach elementary school, and have two sons. My life is full of young people…real and fictitious…and I wouldn't want it any other way.
Some of my books are historical fiction. Others have characters that need to overcome obstacles in order to find out who they truly are and what makes them happy. Even though my books were written for kids and teens I've heard people of all ages enjoy reading them.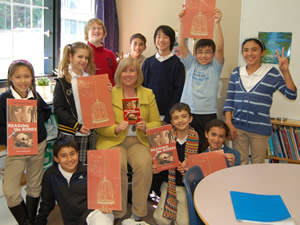 When I'm not writing or teaching my own class, I enjoy visiting libraries and schools where I talk to students about my books. I also like to hear from readers, so feel free to write me!
Thanks for visiting my website,
Gina