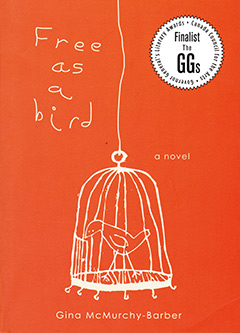 Born with Down Syndrome, Ruby Jean Sharp comes from a time when being a developmentally disabled person could mean growing up behind locked doors and barred windows and being called names like "retard" and "moron." When Ruby Jean's caregiver and loving grandmother dies, her mother takes her to Woodlands School in New Westminster, British Columbia, and rarely visits.

As Ruby Jean herself says: "Can't say why they called it a school—a school's a place you go for learnin an then after you get to go home. I never learnt much bout ledders and numbers, an I sure never got to go home."

It's here in an institution that opened in 1878 and was originally called the Provincial Lunatic Asylum that Ruby Jean learns to survive isolation, boredom, and every kind of abuse. Just when she can hardly remember if she's ever been happy, she learns a lesson about patience and perseverance from an old crow.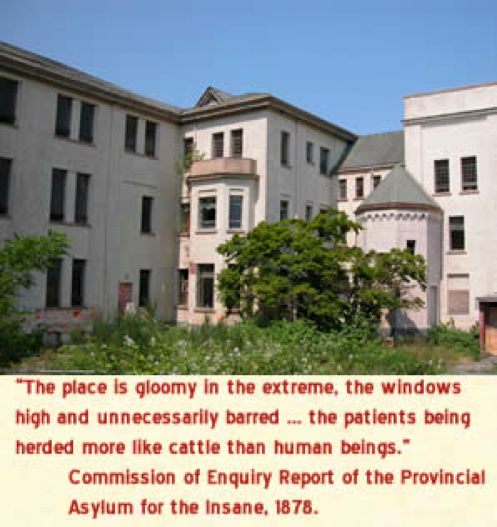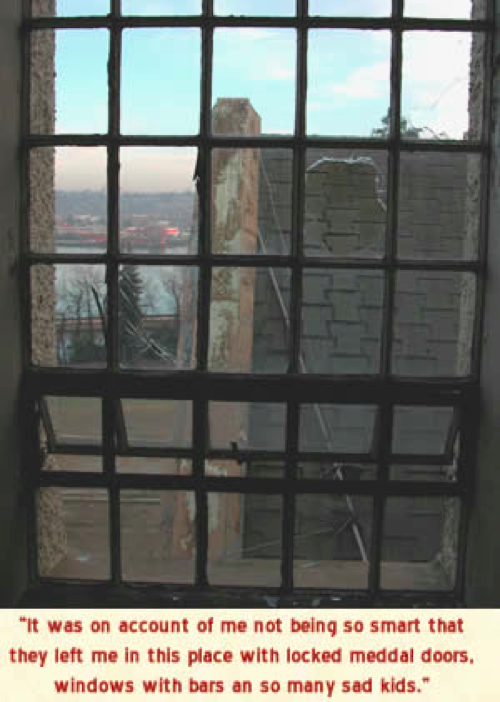 Reviews
"Gina McMurchy-Barber has written a powerful novel ….(She) introduces us to a truly inspiring heroine… Ruby Jean shows us the untapped potential of a child with Down syndrome….Readers will both laugh and cry as Ruby Jean experiences despair, abuse, the joy of learning, family life and homelessness." Resource Links – Connecting Classrooms, Vol. 15, #2, Dec. 2009.
My name's Ruby Jean Sharp an I growed up in Woodlands School. That wasn't a nice place for a liddle kid—nope, not a nice place a'tall. So begins the fictional story of Ruby Jean's life in an institution, Woodlands School, based in western Canada. Ruby Jean's distinctive voice clutches you. British Columbian author Gina McMurchy-Barber does a stellar job of injecting Ruby Jean into your soul. Read More …Bloom — Parenting Kids With Difficulties, May 7, 2010
"In her new novel, Gina McMurchy-Barber writes about one of the bleaker facets of Canada's history: the institutional mistreatment of people with disabilities….Free as a Bird is worth the effort…and offers a raw, rare glimpse into how Canada's most vulnerable citizens were treated only a short time ago." Shannon Ozirny, Quill & Quire, April 2010

"As soon as readers open Free as a Bird, they are immediately taken into the unique and fascinating mind of Ruby Jean Sharp, a developmentally disabled girl growing up in a world of injustice. McMurchy-Barber uses the misspellings, the simplified understandings, and the overall differences between Ruby Jean and a normal narrator to safely broach the serious issues of abuse and misconduct for a young audience while also exploring and celebrating the beautiful mind of a very special person." Megan Lankford, CM . . . . Volume XVI Number 13. . . .November 27, 2009."